Borger High School
Class Of 1958
In Memory
Glenda June Graves VIEW PROFILE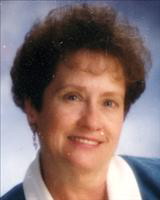 Glenda Graves peacefully passed from this life to her eternal home on Friday, March 27, 2009, at her home in Denison. Memorial services will be at 10 a.m. on Wednesday, April 1, at the Johnson-Moore Funeral Home in Denison. Officiating will be Rev. David Stanislaus of Springfield, Mo.
Glenda was born on June 25, 1940, in Hollis, Okla. She was the daughter of J.P. and Eula Graves. The family moved to Borger, Texas when she was four years old. She spent her early years attending the Borger schools and the First Baptist Church. In addition to attending Borger High School, the family moved to California where she attended Los Gatos High School.
While in California, Glenda married Earl Green and was later married to Ronny Cox. She is survived by sons; Randy Green from Arlington, Rocky Cox and wife Hortencia of Arlington, Ronny Cox and Ricky Cox, both from Denison; daughters, Robin Bare of Milton, Fla., Rachelle Forisha and husband Dale of Denison. She was blessed with 11 grandchildren and six great-grandchildren.
She is also survived by brothers, Jerry Graves and wife Charline of Colbert, Okla., and Jack Graves and wife Katie of Loveland, Colo.; sisters, Doris McElwee and Pat Chambless, both of Denison; sister-in-law, Christine Graves of Claude; aunts, Connie Graves, Altus, Okla., Essie Graves Story and Myrtle Reynolds Wallis, both living in Amarillo.
She was preceded in death by her parents, J.P. and Eula Graves, her brother, Richard Graves, and her two infant children who died shortly after birth.
Glenda was employed in the ER admissions office at the Medical Center of Southeastern Oklahoma. She also worked in the same position at Texoma Medical Center in Denison for 17 years.
Visitation will be from 5 -7 p.m. on Tuesday, March 31 at the family home, 611 E. Texas in Denison.
Glenda was a very compassionate person who loved others unconditionally and brightened the room with her sense of humor and infectious smile. She exhibited these qualities with her family, friends, patients in emergency rooms and their families, and even to every little stray dog that happened to stop by her house.
We love and miss you, Glenda. Even though you have left us for now, it brings a smile to our face to know that you are no longer suffering with the physical afflictions that kept you in constant pain. We can visualize you now walking, talking and laughing with the Lord, Mom, Dad, Richard and other relatives and friends in heaven.
(Published by Johnson-Moore Funeral Home, March 28, 2009)
Click here to see Glenda June's last Profile entry.