Borger High School
Class Of 1958
In Memory
Leon Norton VIEW PROFILE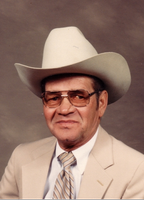 Leon H. Norton
Borger News Herald - May 1, 1996

Leon Harvey Norton, 57, Borger, died Monday, April 29, 1996 in his home.

Funeral services will be at 4 p.m. Thursday at Bible Baptist Church with the Rev. I.M. Hopkins, pastor Harvest Time Pentecostal Church of God, assisted by the Rev. Leonard Forsythe, pastor of Bible Baptist Church, officiating.

A native of Gainesville, he has been a lifetime resident of Borger. He was a retired pressman for the Borger News-Herald. He was a 1958 graduate of Borger High School.

He was preceded in death by his wife, Linda Joyce Norton in 1987; and his father, Osie Norton in 1976.

Survivors include two sons, Clayton Norton of Borger; and Danny Norton of San Angelo; his mother, Francis Norton Matthews of Borger; two brothers, Gerald Norton of San Antonio; and Billy Norton of Borger; three sisters, Nona Compton, Winnie Hayes and Marilyn Myers, all of Borger; and four grandchildren.

Casketbearers will be Jimmy Blankenship, Troy Hopkins, Brandon Norton, C.W. Bogess, Gary Scott, and Gene Compton.
Click here to see Leon's last Profile entry.