Borger High School
Class Of 1958
In Memory
Roger Williams VIEW PROFILE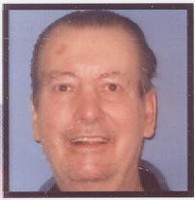 Roger Leon Williams, 70 of Oklahoma City, Oklahoma was born on October 1, 1939 in Maud, Oklahoma and passed away on June 7, 2010 in Oklahoma City, Oklahoma.
Roger enjoyed watching boxing, gambling, playing cards and going to the local coffee shop to visit with friends. He worked at Tinker Air Force Base and retired after 17 years of service. Roger was a veteran and heard his country's call and served in the United States Army and served in the Berlin Crisis from June 2, 1959 to August 2, 1962. He was stationed at Ft. Polk Louisiana and in Germany.
He is survived by his wife, Shirley Williams; 3 sons, Roger Kevin Williams, Dale Williams & Troy Allen Williams; 2 daughters, Teri Habendenger and Tami Bruster; And a host of grandchildren.
Funeral Services are 10:00am, June 11, 2010 at John M. Ireland Funeral Home Chapel, located at 120 S. Broadway in Moore, OK. Interment at 1:00pm, Ft. Sill National Cemetery, Elgin, Oklahoma. Services are under the direction of John M. Ireland Funeral Home Chapel, Moore, OK.
Click here to see Roger's last Profile entry.